Tandem Paragliding Experience - Day Out From London With Mark
A massive thank you to Mark, who booked with us for an Adventure Tandem Flight in July. It had been a balmy hot week with record-breaking temperatures in some parts of the country, but once again the weather gods smiled down on us and we had a great flight from Mount Caburn near the A27 in Sussex.
We met early in the morning for the short walk up Mount Caburn and were rewarded with beautiful views of the Sussex Downs. Facing the coast, we could see Seaford and Newhaven, with the river Ouse running inland towards us.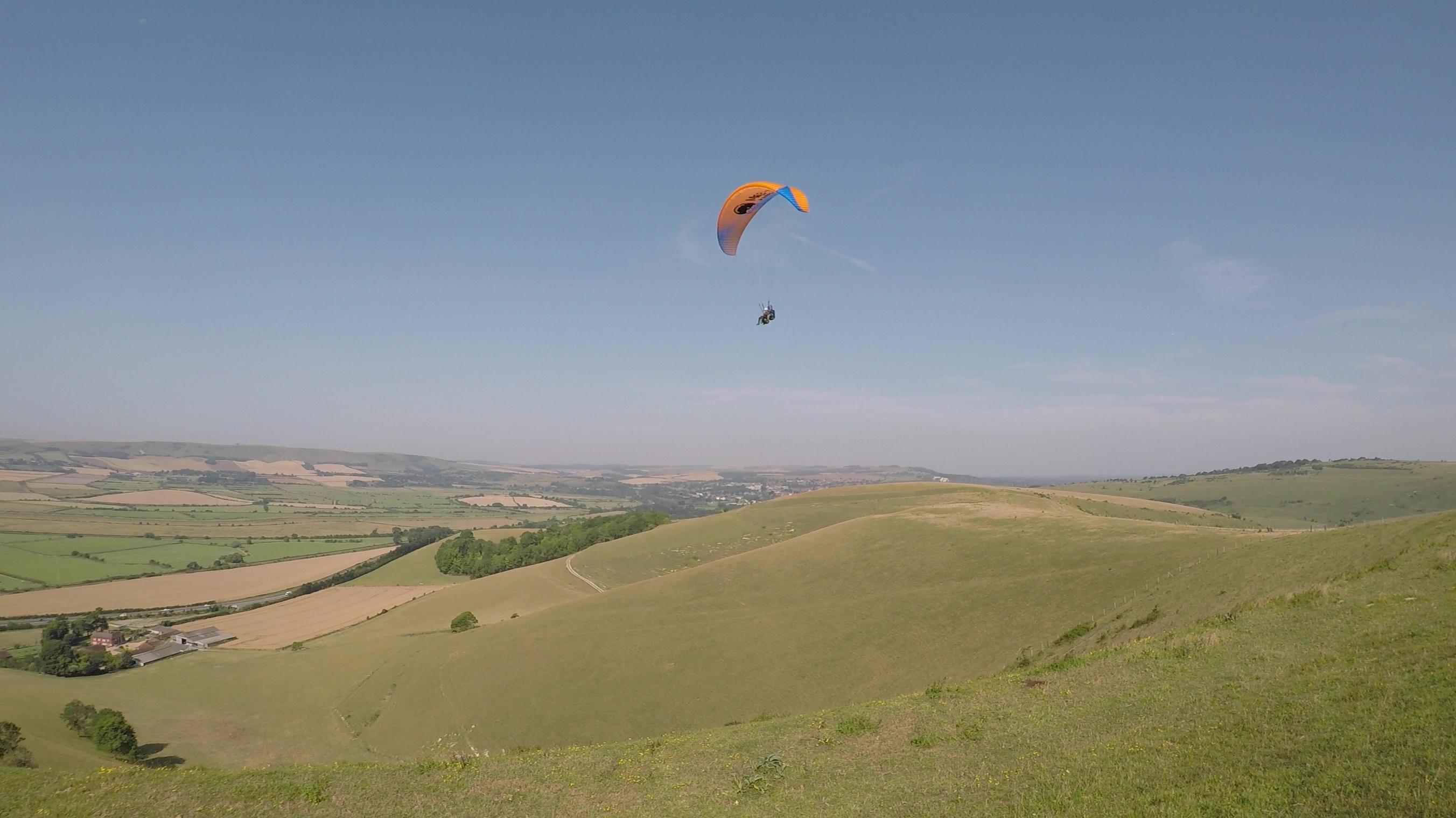 Mark had done a tandem in Annecy, France and had wanted to do a tandem flight in the UK before committing to learning how to be a solo pilot. It was a pleasure to fly Mark and talk about the way paragliders are able to effortlessly fly around the sky using the dynamic lift caused as wind deflects up the face of Mount Caburn.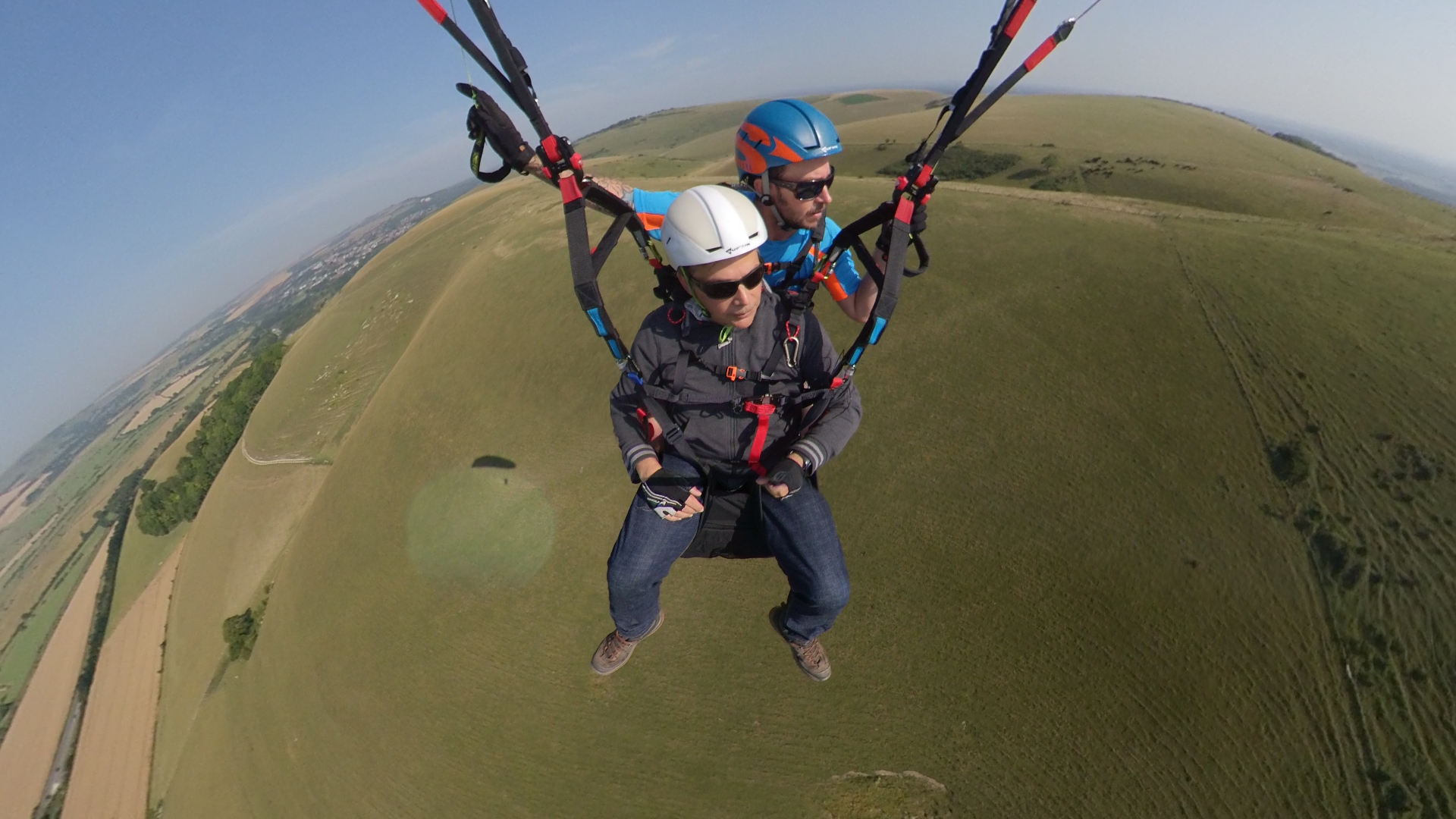 Mark's wife had been searching for a special gift for him whilst they were on their holiday away from London and we had been in contact only a couple of days prior to arrange the surprise gift.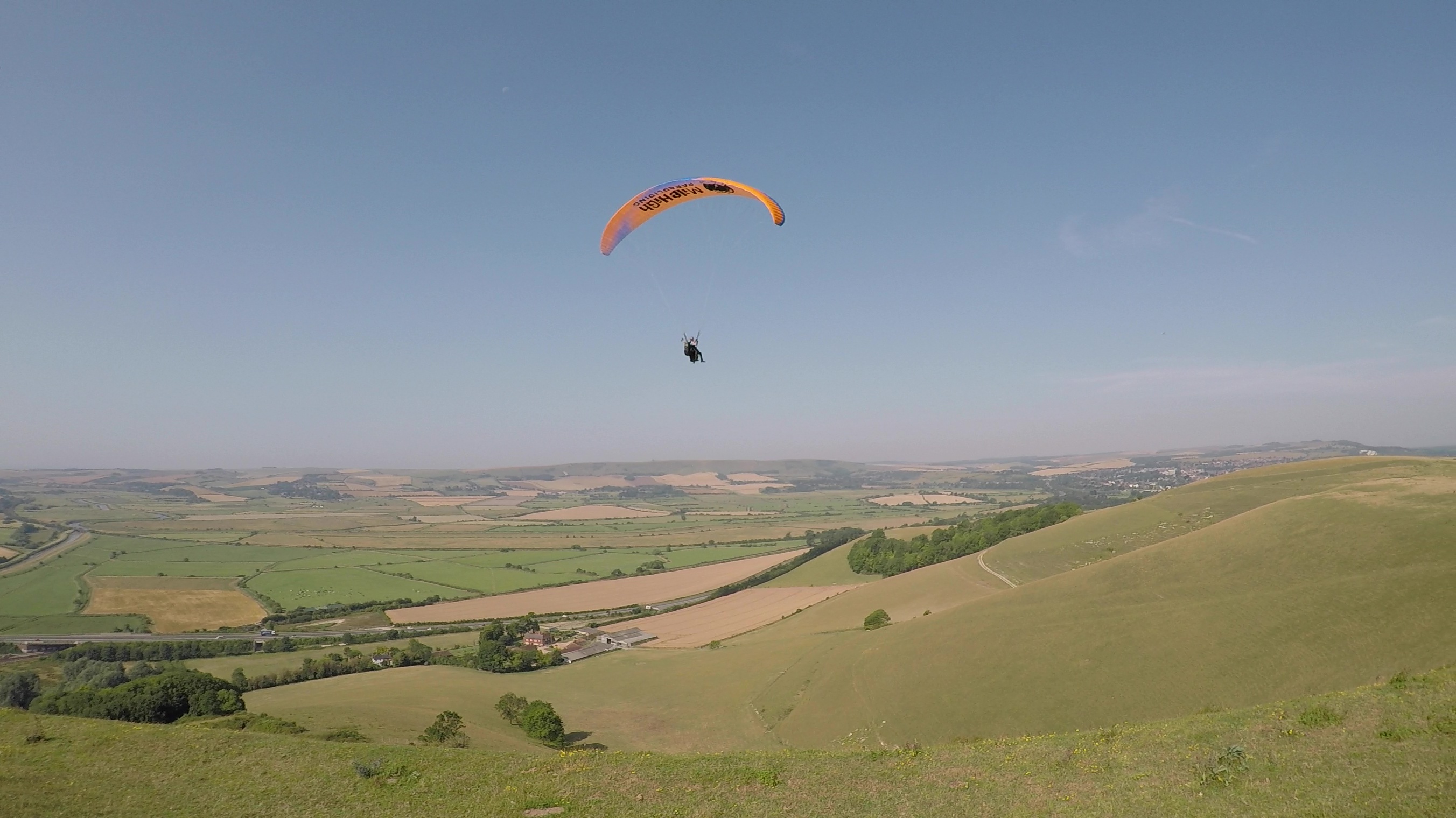 The flight was in super smooth conditions and we had the whole flying site to ourselves. We were able to make use of some gentle thermals to get above the height of take-off and look down on the Sussex countryside. I answered Mark's questions about how we fly, what it is like being a solo pilot, and what to expect from his course if decides to learn to fly himself.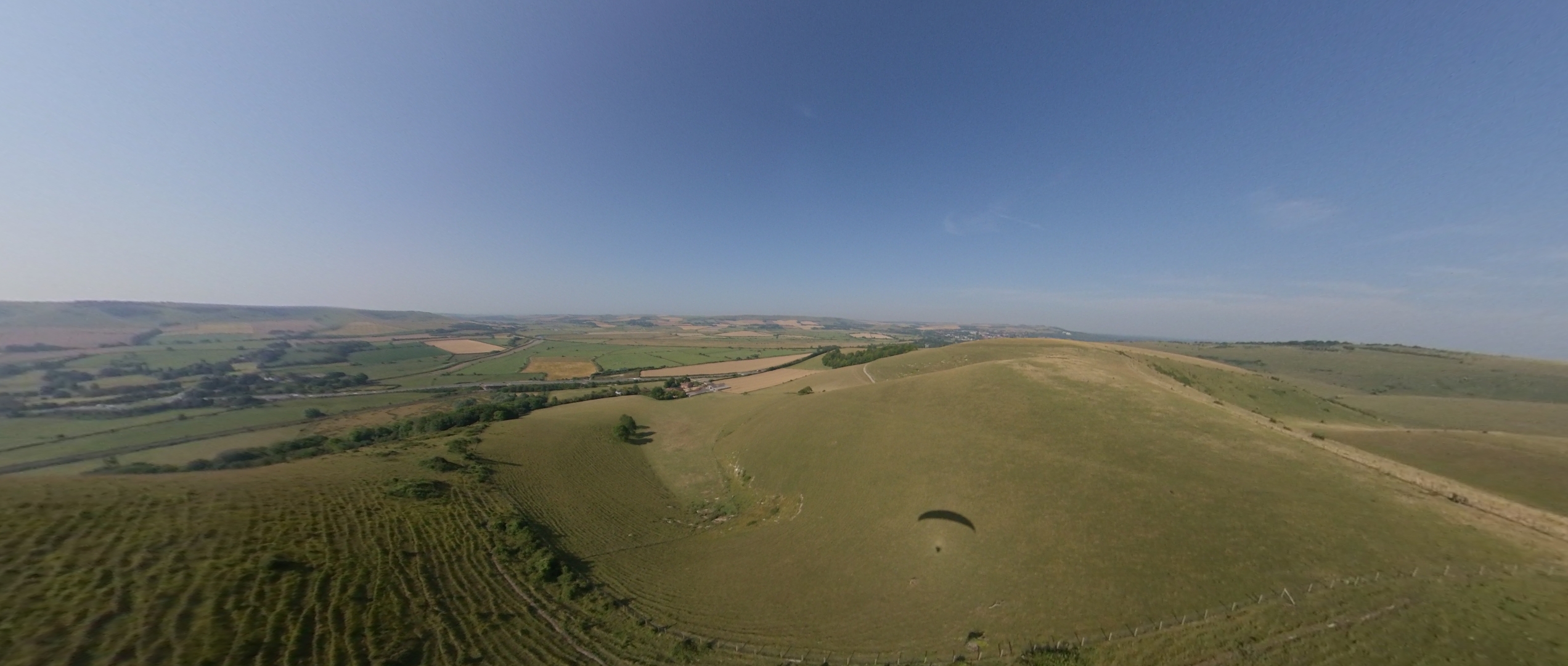 At the end of the flight, we made a gentle bottom-landing near to where his wife and newfoundland dog were waiting.
Thank you from everyone at Mile High Paragliding for booking with us and we look forward to seeing you in the sky soon.